Congratulations to YWIES Tongxiang students for winning multiple awards at the recent VEX Robotics competitions.
2023 First Greater Bay Area VEX Robotics International Youth Innovation Invitational (Guangzhou)
On August 4th, the 2023 First Greater Bay Area VEX Robotics International Youth Innovation Invitational kicked off at the Hong Kong University of Science and Technology (Guangzhou Nansha Campus), attracting over 200 teams and thousands of teachers and students from all over the country.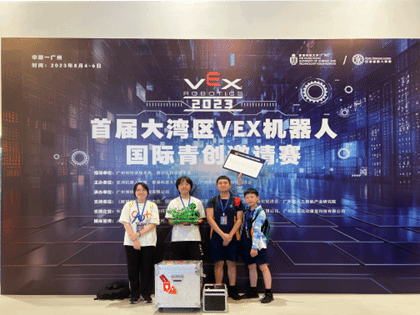 In the new season's first "Over Under" VEX competition, Team 25353A from YWIES Tongxiang stood out among over 200 teams after intense competition, winning the Best Build Award and third prize.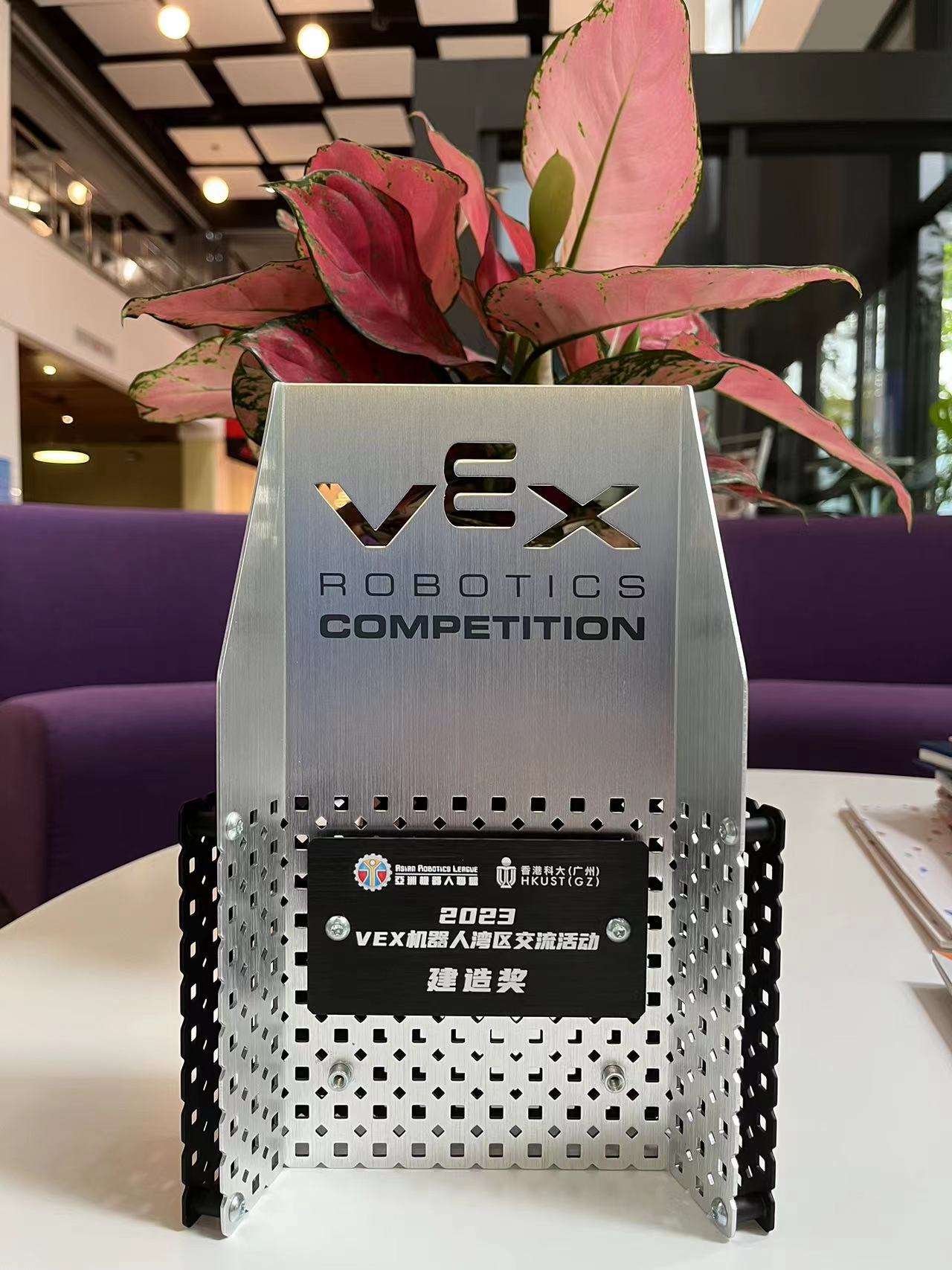 The 2023 First "China Blue AI Future Star - Bosi Cup" National Invitational Robotics Challenge (Hangzhou).
From August 11th to 13th, a large-scale robot competition before the Hangzhou Asian Games - The first China Blue AI Future Star - BoSi Cup Robot Challenge National Invitational (referred to as the "Invitational") was grandly held in Hangzhou. It attracted nearly 1000 participants and coaches from 300 excellent teams across 20 provinces, cities, and autonomous regions nationwide.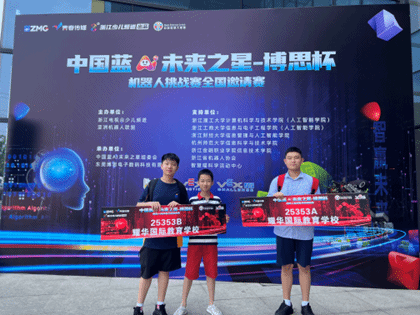 For this competition, YWIES Tongxiang sent two VRC teams to compete. After three days of intense competition, both our school teams 25353A and 25353B won the third prize in this competition.
Preparing for the VRC Competition
Our VEX team members participated in a seven-day intensive training for the new VEX V5 season "Over Under" before the competition.
In this exciting summer camp, our team members also showed unlimited enthusiasm and creativity. They seriously discussed and analyzed the distribution of scoring objects on the field and the competition rules, then brainstormed to customize the robot plan, and simulated every possible situation until the optimal solution was confirmed, striving to maximize the performance of the robot.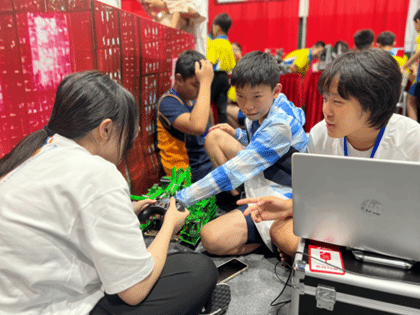 Individual Tasks and Team Cooperation
In the summer camp, each participant had their own tasks and roles. Some were responsible for the design of mechanical structures, some focused on programming and control, while others were concerned with the application of sensors. Despite different tasks, it was the collaboration of these individuals that built a complete and coordinated team.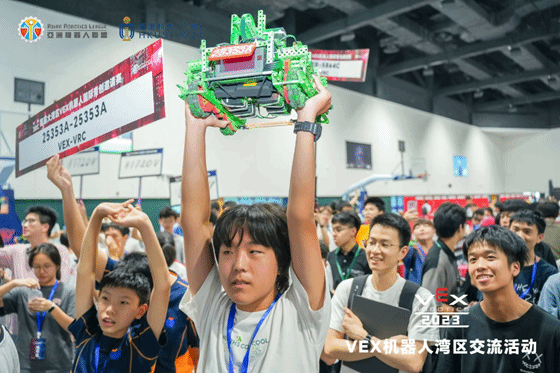 Complete The Robot Construction Together
They didn't work alone, but based on mutual support and cooperation, they completed the constructed of the robot step by step. The exquisite design of the mechanical structure, the ingenious programming, the precise application of sensors, and every link showed the professionalism, commitment and passion of the team members.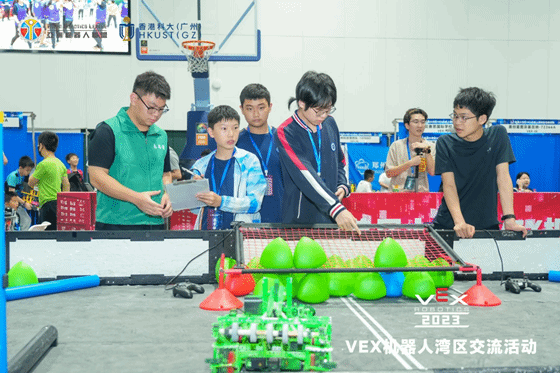 Achievements
In the end, this team worked together to complete a meticulously designed and remarkable VEX V5 robot within seven days. This is not just robot work, but also the crystallization of teamwork, coordination, and creativity.
Compared to other types of competitions, the VEX VRC event has a lot of preparation work, many changes and significant challenges. Excellence in the field can only be achieved through a combination of mechanics, programming, control, and cooperation. Each team needs to compete in 8 events on the field, with each event involving 4 teams, and they will learn from 45 teams together. Due to the ever-changing nature of the competition, it presents a great challenge for every player in the team.
The battle horn for the new VEX season continues to sound in the new school year. Our VEX club members have already assembled and they will represent YWIES Tongxiang in the upcoming events.
Aligning with Science and Technology is our school mission. YWIES Tongxiang is committed to cultivating students' interest and passion for technology and does everything possible to create more opportunities for students to participate in cutting-edge technology exploration. Each student is an important part of our activities, and their enthusiasm and talent make various competitions more exciting. Even if they do not win prizes, their contributions and efforts are equally worthy of praise and respect.
We would like to especially thank our staff VEX teachers, Mr Theo Feng and Ms Lily Yuan for their commitment to to teaching and supporing our students. We would also like to thank the parents of our VEX students for their support of the programme and the competitions.